Dream of the Endless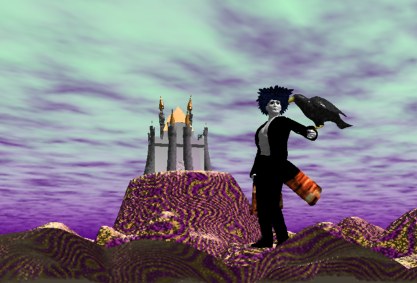 Here you'll find Lord Morpheus, King of Dreams, and the accompanying files to bring him into Poser. Included in the zip file are the cr2, hr2, hair object, texture map in jpg format(you'll need to convert it to tiff or bmp to use in Poser), and the appropriate rsrs.
I hope you enjoy him as much as I enjoyed making him. Sandman by Neil Gaiman was one of the titles that brought me back into the comic book world after a bit of a hiatus. I am planning to make other characters from the series, including a posable Matthew, Mervynn, Lucian, and, of course, the Corinthian. If you have any problems or just want to send me a thank you note, feel free to email me. Have fun!
Download Dream here!