Grendel, created by Matt Wagner
Hunter Rose sprang from obscurity onto the literary scene as one of our century's best-selling popular authors. His fame as a writer was eclipsed at the time of his death with the revelation that he had been Grendel, master assasin and boss of the East Coast underworld. This ground-breaking discovery left his loyal fans wondering who exactly this genius of the arts and mastermind of the criminal really was.
This picture was created using Poser3 and Ray Dream Studio. The mask texture was created using Painter3D. The prop was created with Ray Dream Studio 5 and fixed by Daniel Whiteside. the fork prop was created in RDS.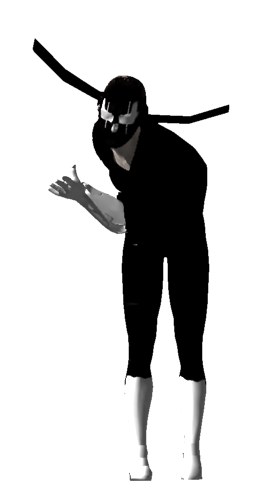 The mask can be obtained by clicking here.
The zip file containing the cr2,rsr, fork, mask texture, and costume texture can be downloaded by clicking here!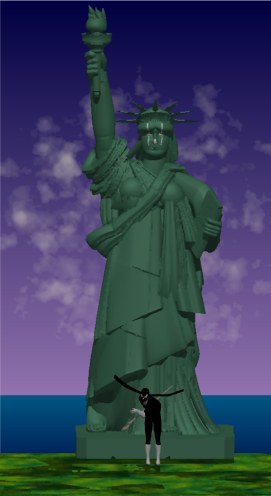 When using the mask in Poser3, import it as this .vtx( Detailer text) to insure that the texture map carries through to rendering.